History of Our Building
---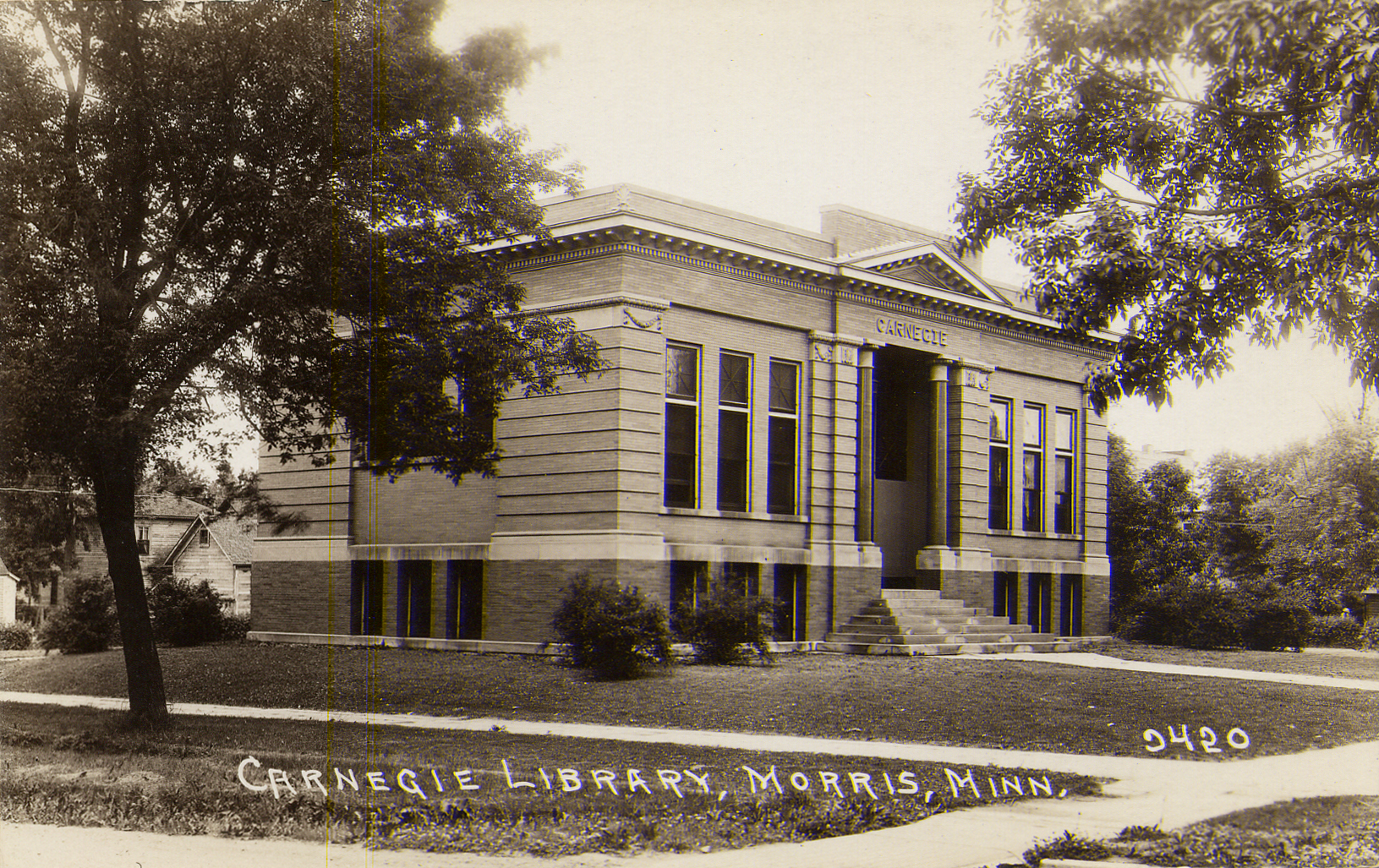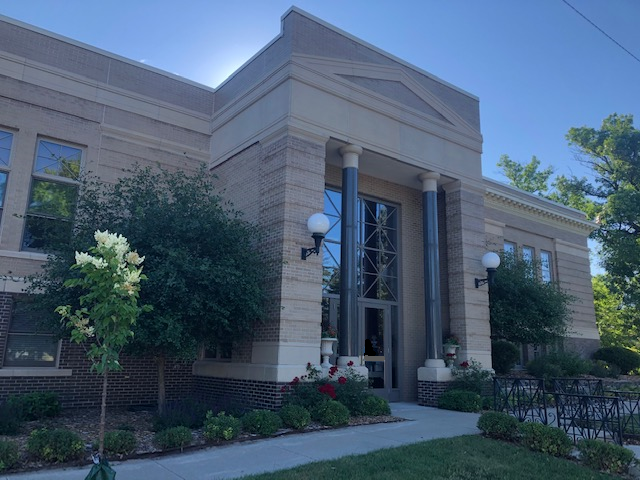 Our building was originally built as a Carnegie library in 1905. Funding came from Andrew Carnegie. It remained the public library until about 1970 when a new library was built also on 6th Street, but on the east side of the railroad tracks. The Stevens County Historical Society (SCHS) moved into the Carnegie building that same year.
SCHS grew and needed more room! But as the original building is on the National Historic Register, the four corners needed to stay the same. An award-winning addition was built 100 years later in 2005, which more than doubled the space. In 2006, SCHS received the Addition/Expansion Award from the Preservation Alliance of Minnesota for the attention to details on the addition, such as matching stonework on the exterior of the building and woodwork on the interior. The elevator made it more accessible and the storage for our collection of artifacts dramatically increased.
Fun facts:
- The current conference room was the adult/young adult books section when it was a library. The children's section was across the hall. Children under 12 years old were not permitted in the adult section.

- In the 1980s, there was a leak in the roof, and some of the plaster fell through the suspended ceiling. The result was that the suspended ceiling was removed in all the rooms and high ceilings were revealed, including the dome. A mural was painted on the dome by Lisa Johannes (a pastor's wife in Hancock) around 1993. She also painted a mural on the domed ceiling in the addition years later.

- Our newspaper archive room was once used as a community room – voting was done here, groups would use it for their meetings, and ladies would roll bandages for the soldiers at war.