Research Resources
---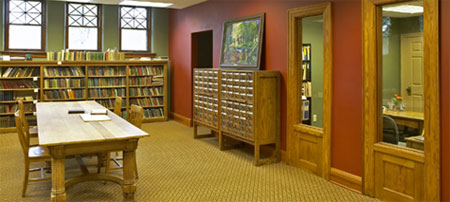 Research Request
We are available to provide research for public (government, civic, or educational) or private request. We prefer email with as much detail as possible to assist our researchers. Feel free to reach us via email.
Donations Sustain our Research
Donations sustain our efforts to provide programming for the whole of Stevens County. We appreciate donations for private or personal research requests (eg. geneaology, scrapbooking, etc.).
Research Assistance
These research activities require staff assistance:
- Retrieving items from archive room, artifact room, and historic files;
- Reviewing most items in the collections (ie newspapers, photos, artifacts);
- Searching the collections database for the location of certain artifacts;
- Making copies or digital scans of materials.
If your research entails any of the above, or you are unsure, please feel free to contact us for an appointment via email or phone.

These research activities can be done without staff assistance:
- Searching for names in the card catalog files;
- Selecting and reading books on the shelves in the research room;
- Reviewing select (less delicate) materials that have been retrieved from the collections by staff.

These research activities can be done off-site for free through our website:
- Accessing the 1940 US Census on FamilySearch.org;
- Searching the Stevens County cemetery records;
- Searching the Stevens County newspaper index;
- Outside resources listed below.
Outside Resources
- One Step Search (by Steve Morse; has advanced search forms for many genealogically significant databases)

- To search Passenger Lists:
o Immigrant Ships Transcribers Guild - volunteers have transcribed over 9,000 passenger lists. Search by surname, captain's name, port of arrival or departure, ship name or browse by location. The search box is down at the bottom of the page, but there is also a video to help walk you through your search.
o Ellis Island Records has over 22 million entries between 1892 and 1924, searchable for free by ship or passenger name.
o Olive Tree Genealogy includes over 2,300 free ship passenger lists to the United States and Canada. Free records are marked with a little olive tree.
o The Ships List offers several thousand free pages of information related to immigrants, including immigration reports, newspaper accounts, shipwreck information, ship photos, some diaries, and journals.
The following are resources utilized by our researchers to complete requests:
Newspaper Index

Cemetery Database

High School Index

History of Stevens Co Index

Maughn Papers

Celebrating 125 years Index

75 year anniversary Index

Photo Collection Data Base

Wadsworth Trail Index

Family History Shelf

Military Records Card File

Plat Map Indexes

1941 Who's Who in Minnesota

1888 Pope/Stevens County Index

Genealogical File Cabinet & Shelf

Census Indexes (Inhouse)
We recently were given a tip on a great resource for genealogy and building a family tree. Thank you to Isaac Stevens for sharing this discovery!
https://www.aaastateofplay.com/genealogy-for-kids-building-a-family-tree/
Thank you to Anna for the tip on this great resource!
https://everpresent.com/a-guide-to-genealogy-and-family-history-research/
---