Barn Quilt Trail
---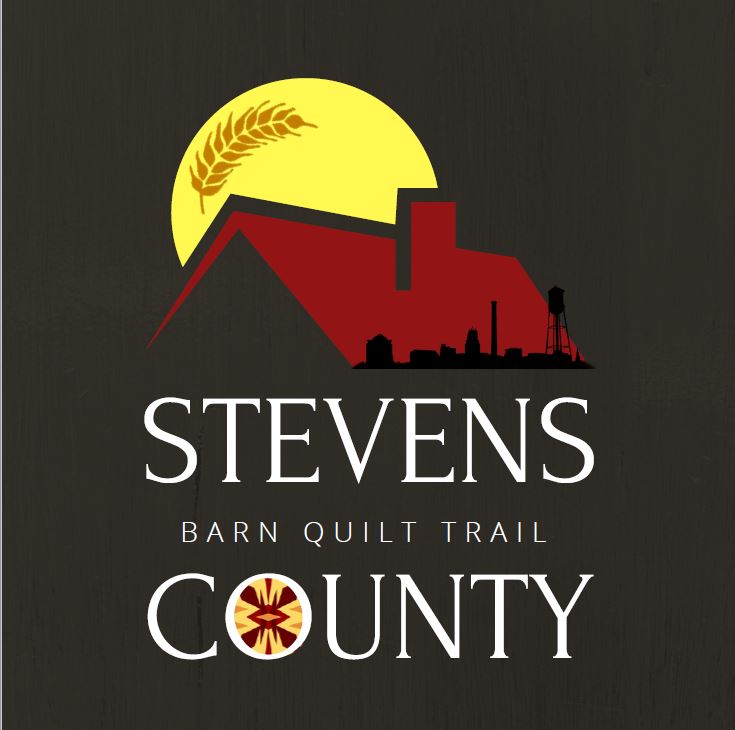 Our trail was officially launched in August 2018, with 24 barn quilts of various sizes displayed at 14 locations across Stevens County. We now have 80 barn quilts at many locations across Stevens County.
The July 2020 Barn Quilt Trail map can be downloaded from this site (see below). It has maps of Stevens County, Morris, Chokio, and Alberta, along with pictures and addresses where all 80 barn quilts can be viewed. You are welcome to take pictures, but please do not enter onto private property unless otherwise noted in this brochure. Some owners welcome you to enter for a closer view of the barn quilts.
The barn quilt trail is self-guided and you can drive/bike/hike around at your leisure. If you want more information about the Stevens County Barn Quilts, please contact Ward Voorhees, Stevens County Barn Quilt Trail Project Leader at 320-334-2079 or voorhees @ info-link.net.
SC Barn Quilt Trail Map (July 2020)
Permission form to place a Barn Quilt on other property